Shopping Guide
HOW TO BUY?
Step1 Create/Log in your account.
Click the portrait icon in the upper right corner of the homepage.

If you already have an account, enter your email account and password, and click sign in to log in. If you have not created an account before, please click "New customer? Sign up for an account" below to create a new account.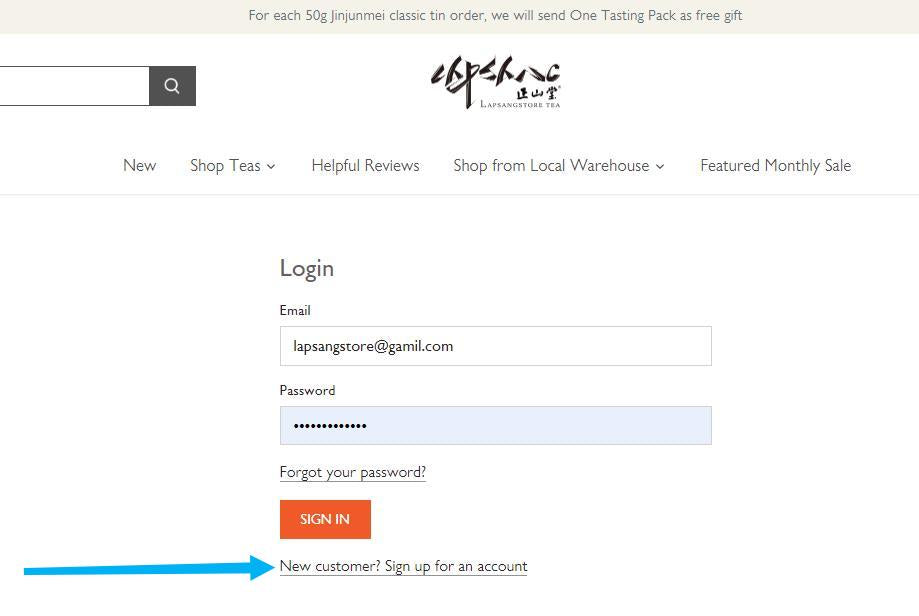 Creating an account is easy, just fill in your name, email, and your password.If you have any questions, please contact support@lapsangstore.com
You can also purchase without registering an account, but you will not be able to record your order and earn points. (points can be exchanged for coupons)
After that, you can add any item to your cart!
Step 2 Choose your favorite item.
After selecting the item you want, click "ADD TO CART" to add the item to the cart.(pending settlement)
Note that some products have multiple options to choose from, and sometimes it is better to combine products than to buy them individually.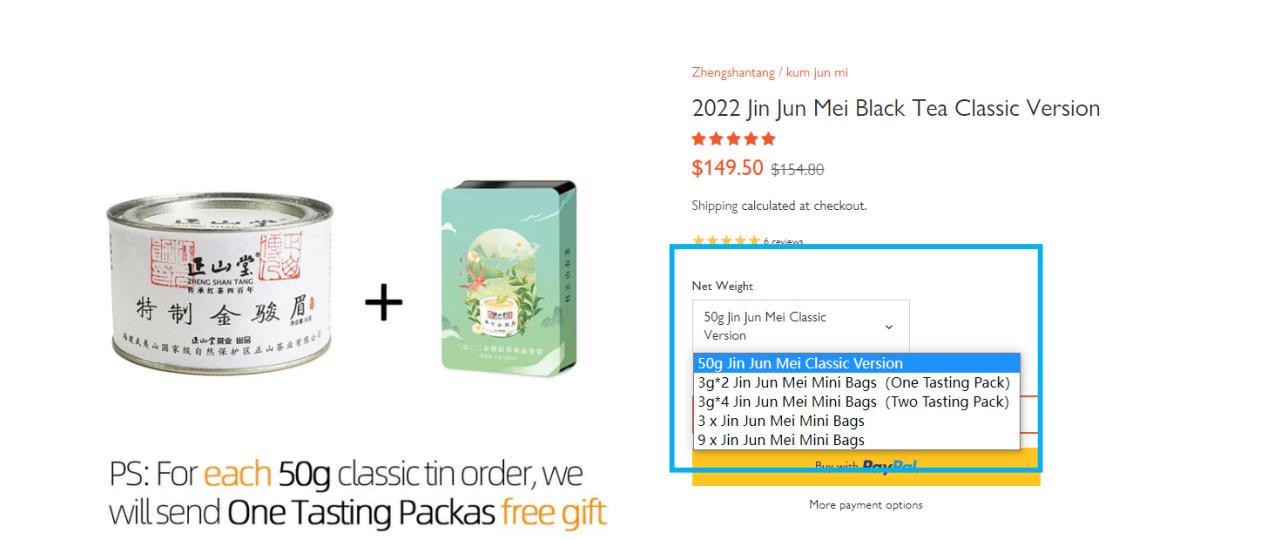 After adding to the shopping cart, a shopping cart pop-up window will pop up on the side.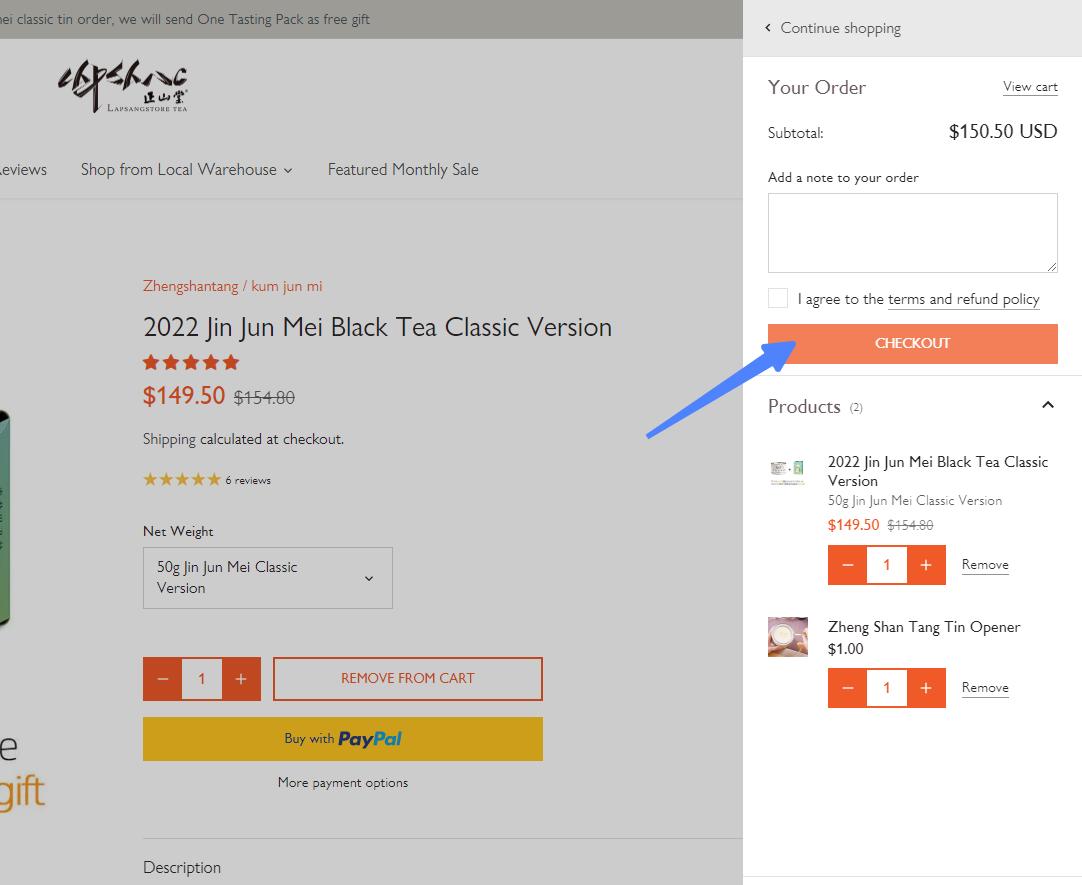 After adding all the products you want,Click
"

CHECK OUT

"

to enter the page to view the details.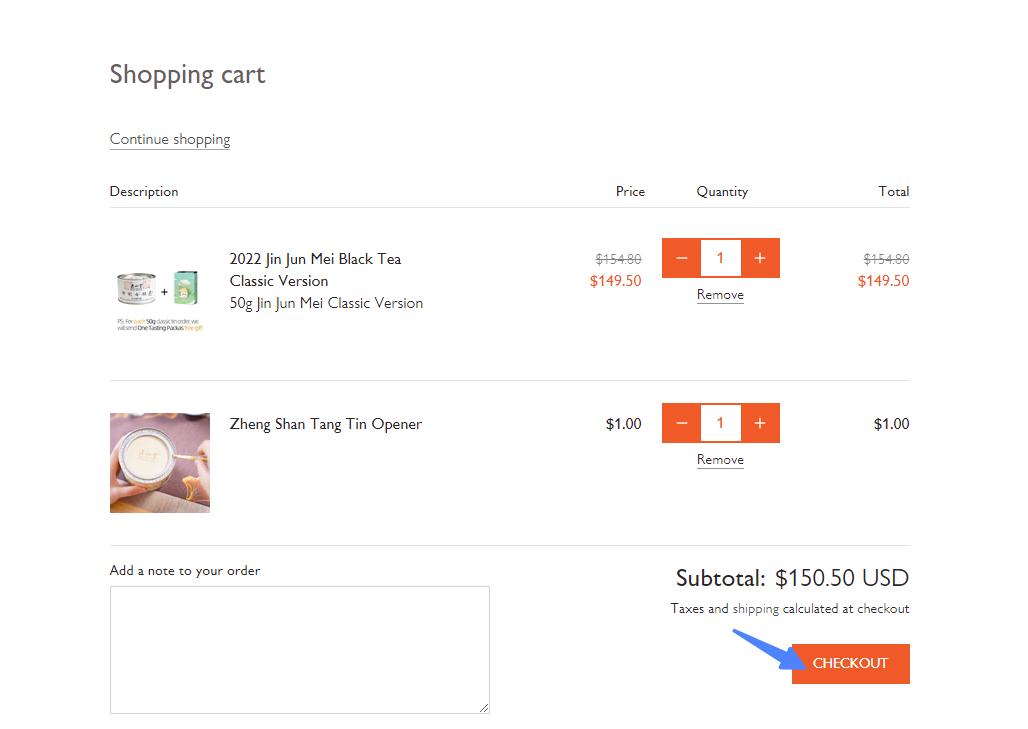 You can enter your additional requirements in the box in the lower left corner so that we can see your remarks in the order.We will try our best to satisfy. Even if this is not possible, you will be contacted by email.
After confirming the product and quantity you want, click "CHECK OUT" again to enter the order confirmation.
Step3 Order Settlement.
Fill in the information required for shipping the goods.You can go back and change this at any time as long as the order remains open. If you still need to modify the address/phone/name after the order is settled, please contact us (support@lapsangstore.com)
You can tick "Save this information for next time" at the bottom, and this address will be automatically saved to the account. There is no need to repeat it at the next checkout.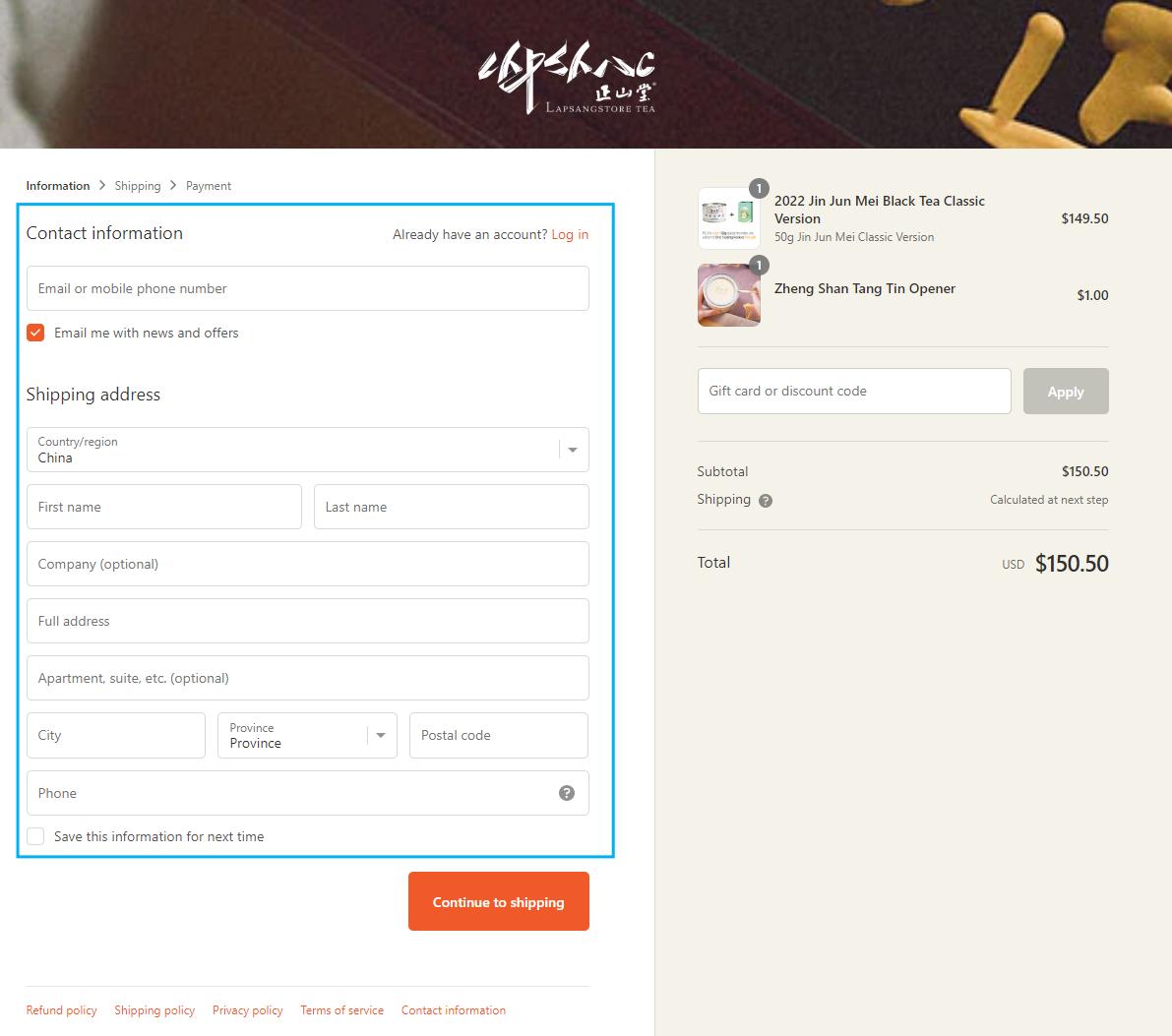 If you have a discount code, you can enter it in "Gift Card Or Discount Code" and click "Apply".
You will find the code worked in price for you to check how much it decreased.
Discount codes can be redeemed through points (

how to get points?

) or follow our Instagram/Twitter/Facebook (@lapsangstore).
Click "Continue to Shipping" after filling in and confirming that it is correct.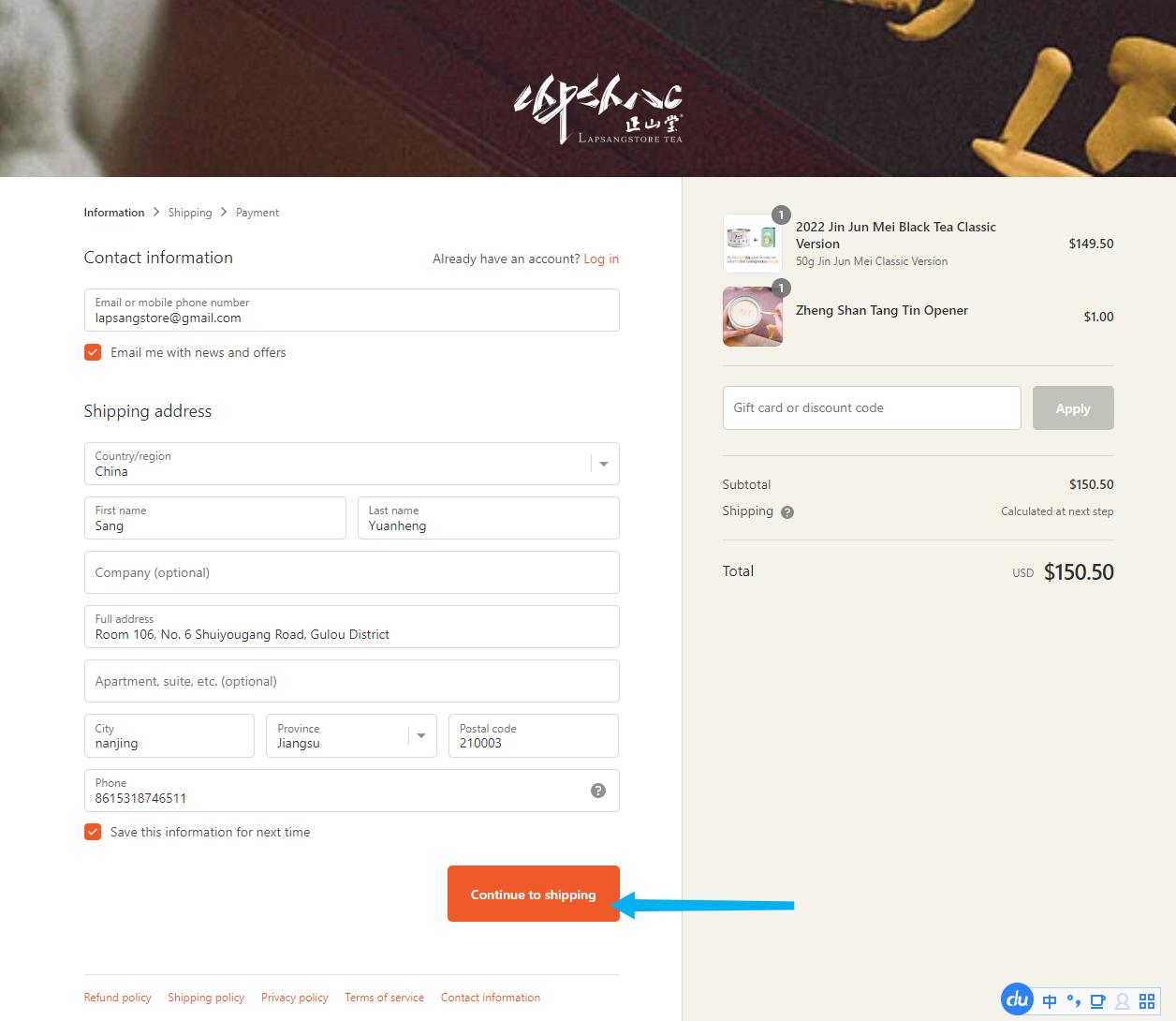 After selecting your desired shipping method, click "Continue to Payment".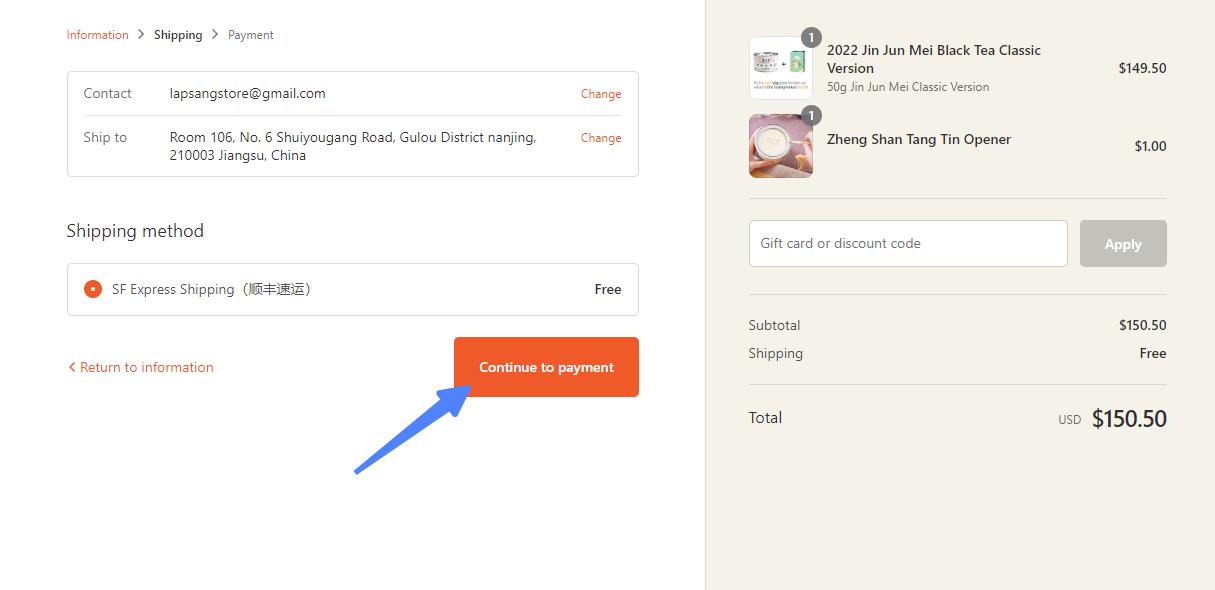 If it is a Korean address, you need to fill in the customs clearance number(PC). The customs clearance number must correspond to the name and phone number.

Customers receiving in Brazil enter the Cadastro de Pessoas Físicas (CPF) or Cadastro Nacional da Pessoa Jurídica (CNPJ) number in this field.

Select your preferred payment method and billing address.Click "Complete Order".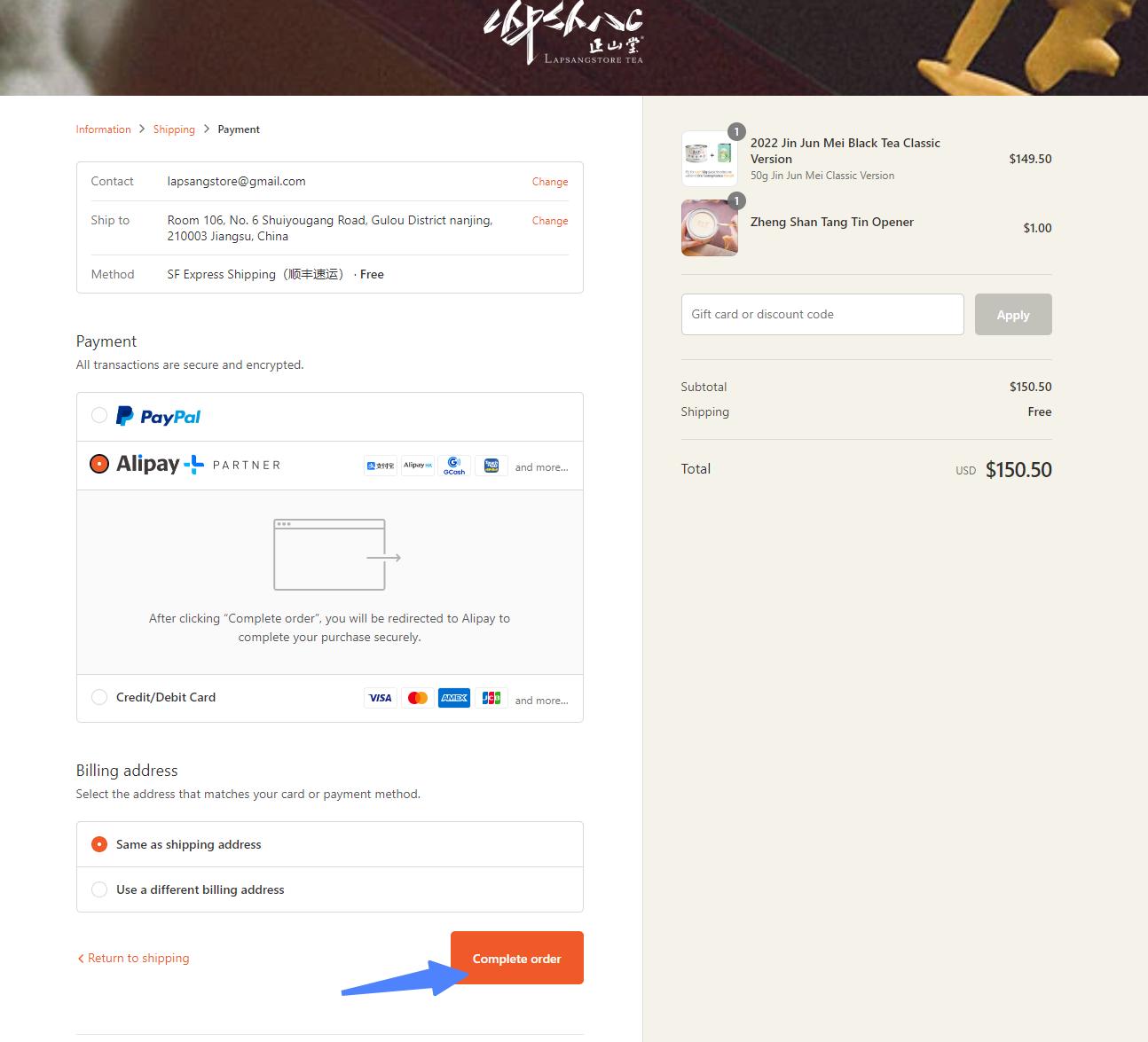 After payment, the order can be completed.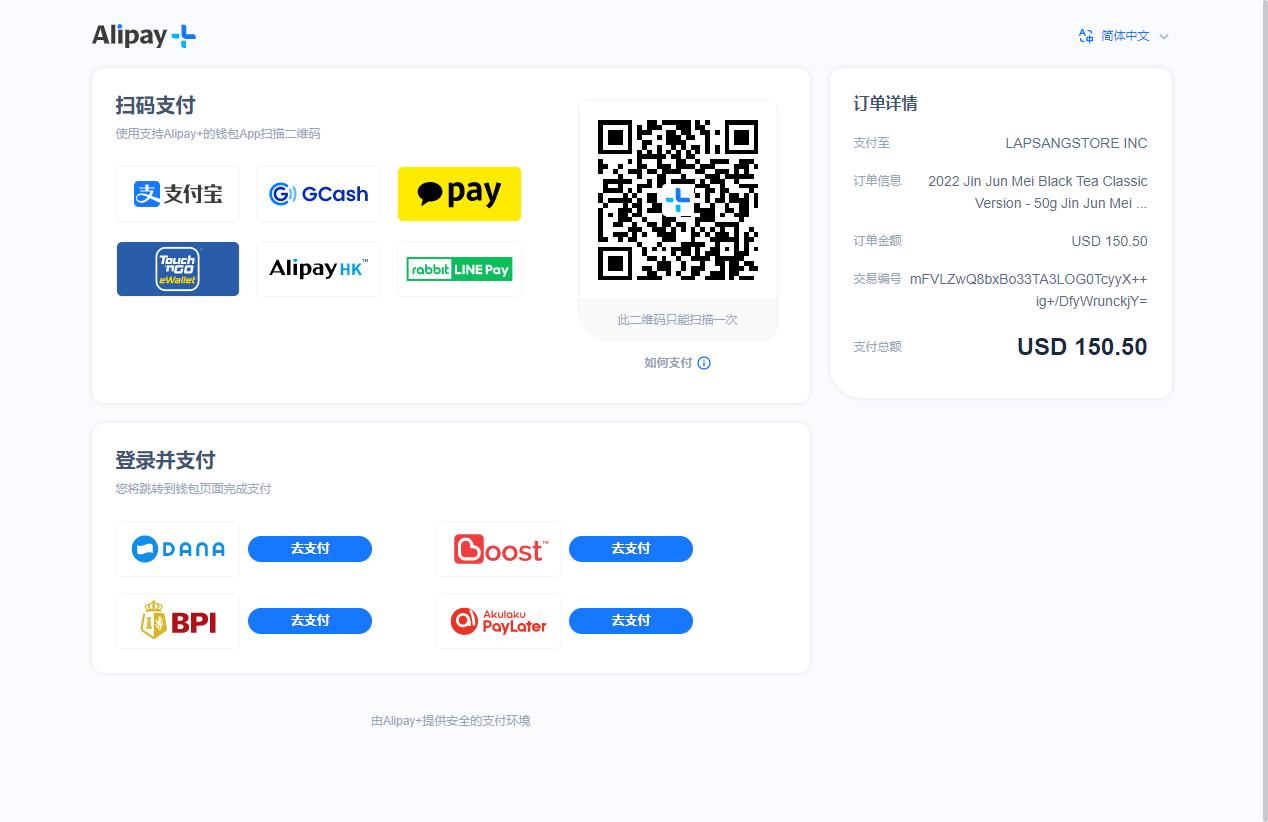 If you ticked receiving email notifications in Step 3, you will receive our "order confirmation" email, "shipping" email, and "commodity evaluation" email.
If you still have any question, please contact us (support@lapsangstore.com)