How to Pry Tea Cakes
How to Pry Tea Cakes?
①Pry from the edge
The white tea cake has moderate tightness, and there are gaps on the sides, not airtight.
At this point, as long as you follow the texture, insert the tea needle deeply into the middle of the gap, and then lift it up slightly, you can pry out a complete cake.
During the whole process, too much broken tea will not be produced, and at the same time, it will not hurt your hands.
Ⅰ Insert the tea needle from the edge of the tea cake and extend it straight into 2-3cm.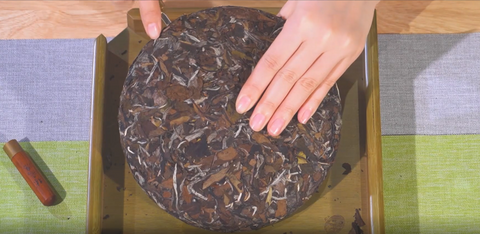 Ⅱ After piercing the tea needle, gently lift it up with skillful force, and pry out the flakes.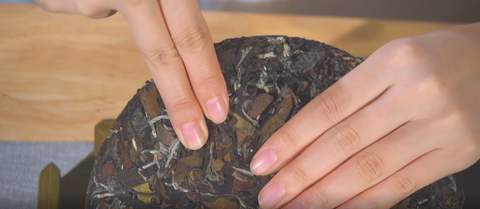 Ⅲ The flaky white tea is more convenient to brew, and the tea soup tastes more uniform.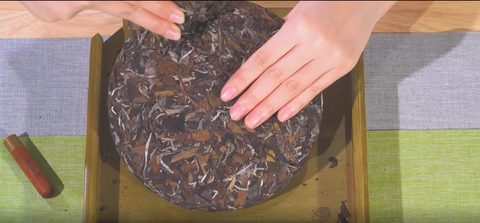 ②Pry from the center
Ⅰ Gently open the protective paper from behind and find the recess in the center.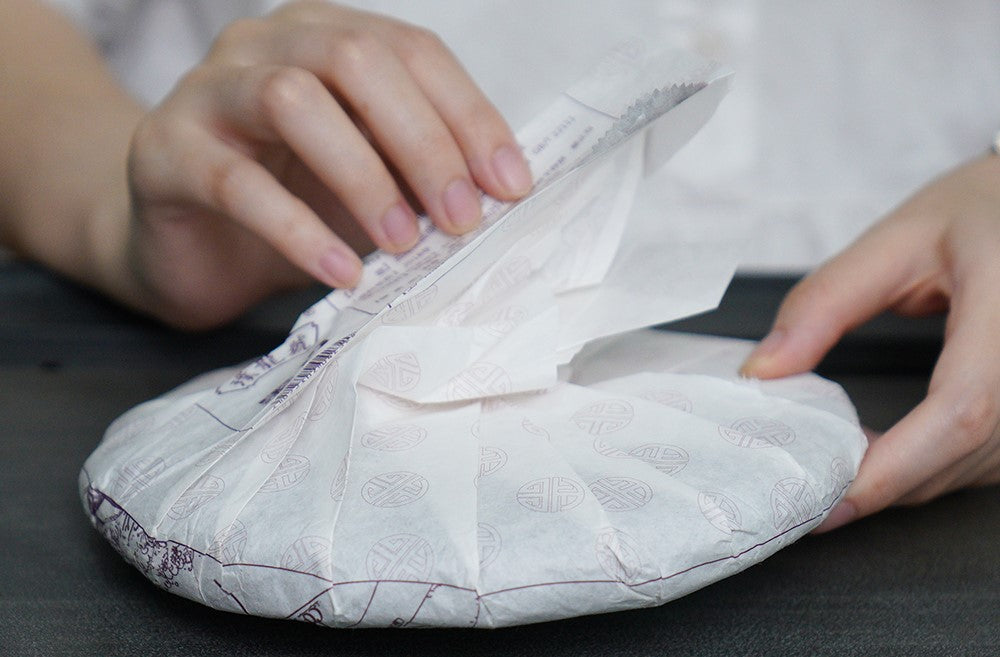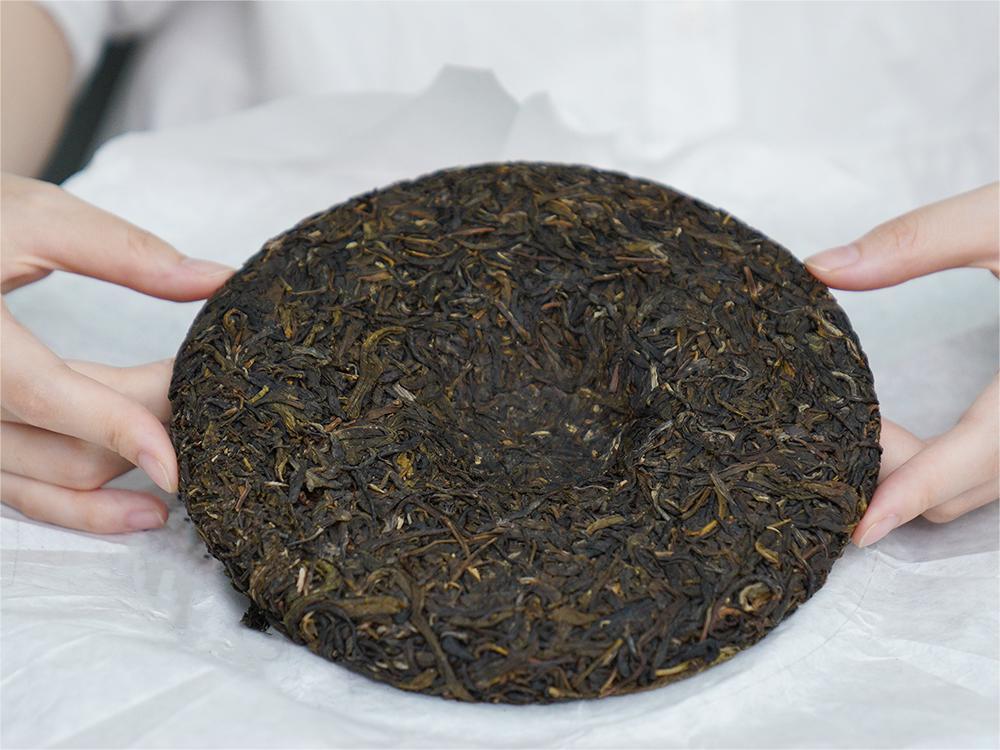 Ⅱ Put your hand behind the side of the tea cake.The tea needle is inserted 2-3cm in parallel from the inside to the outside.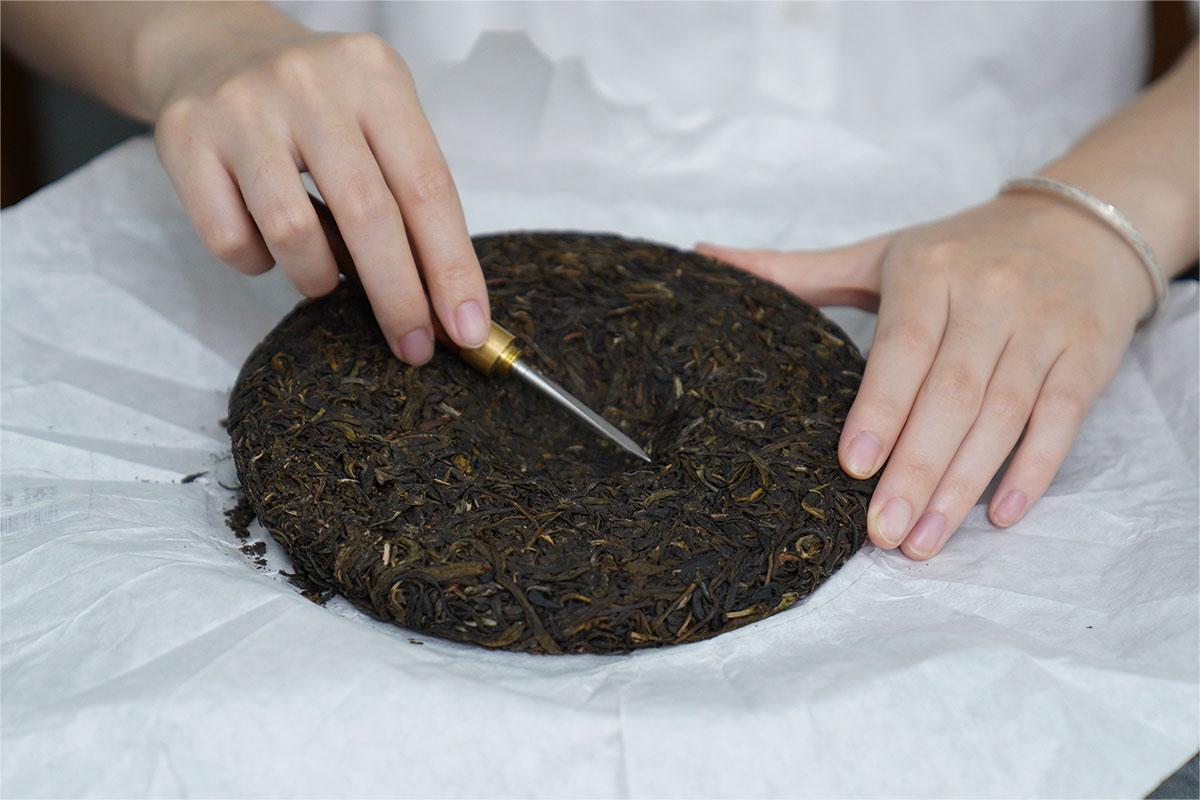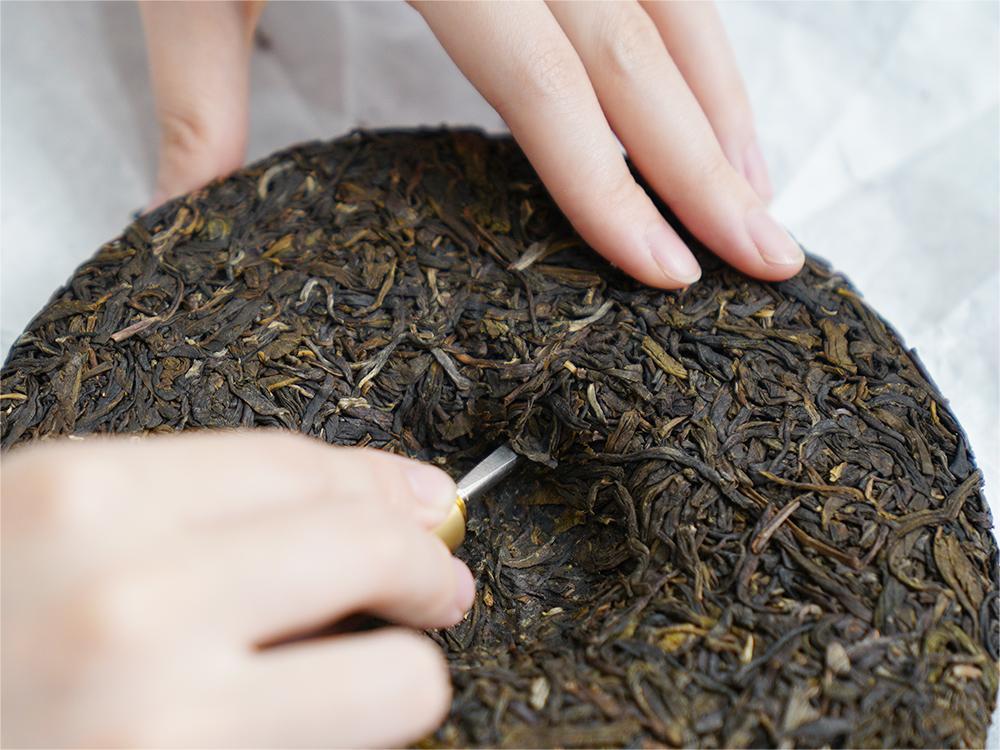 Ⅲ Gently lift the tea needle and insert it again every 1-2cm.
Ⅳ Gently lift up with skillful force to pry out the flakes.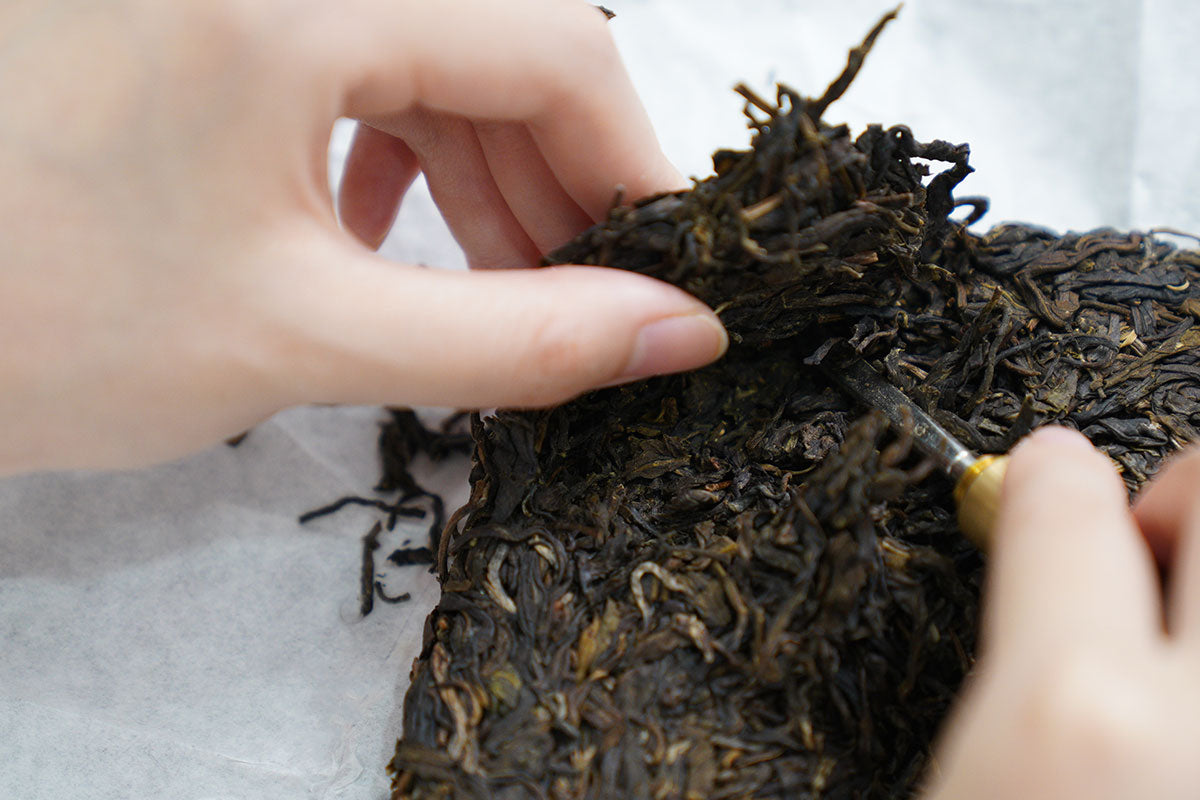 Ⅴ If you only drink it once, such a piece is enough.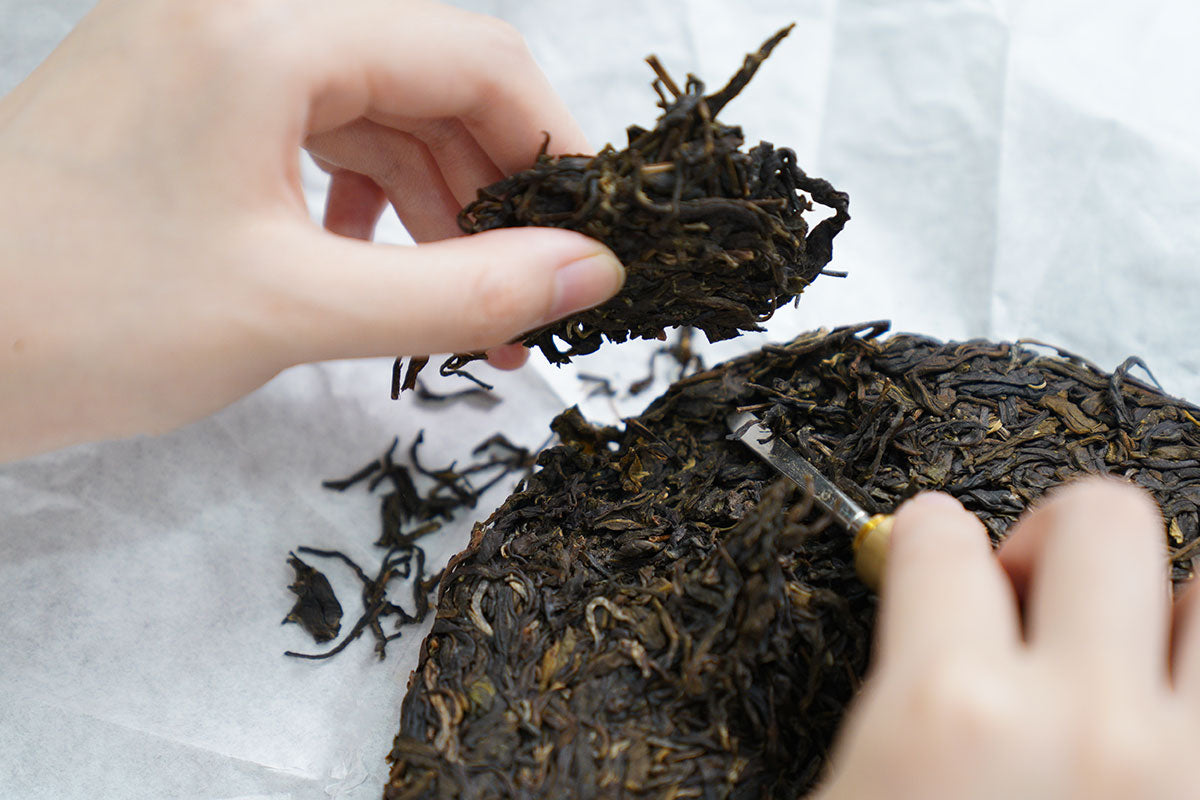 Note:
The tea needles are sharp, so be careful not to injure your hands when picking them up.
This tea needle is only suitable for prying fluffy tea cakes such as white tea and Pu'er. If it is a pressed black tea brick, a sharper tea knife is required.
If you plan to drink it often, you can pry the tea cakes apart and store them in a sealed bag that is protected from light and has no peculiar smell.
Tea needle, blunt on both sides, flat blade, sharp at the top.
Used to pry open the tea cake, it can ensure the integrity of the extracted leaves and reduce unnecessary losses.
The tip of the knife is slender and will not damage the tea .