Hot
New
-20%
In stock
Out Stock
2022Top Grade Guzhang Maojian (古丈毛尖)Pre-Qingming Green Tea 50g Tin
PRODUCT INFORMATION
How to Brew
Bud & Leaf Black Tea
PRODUCT INFORMATION
One of the representative green teas in China. Produced in Guzhang, Hunan, it has the aroma of chestnut, and the tea buds are natural and full.
Picking time: March (Pre-Qingming Spring Tea)
Net Weight: 50g/Tin
Grade:Top Grade
Origin: Guzhang, Hunan
Dry tea:Pekoe is full, Green
Fragrance: Chestnut Fragrance
Soup: Bright green
Taste: Fresh and sweet
Wet tea:Tea buds are full and complete, tender green
Storage method: Store in a cool, dry, dark place. For long-term storage, it is recommended to place it below 0°C to keep the green tea fresh.
How to brew?
1. Put 3g of tea first, add 1/3 of 85-90℃ water to immerse the tea leaves, shake gently to smell the tea aroma.
2. Refill the water to full, wait for 2-3 minutes for the tea leaves to stretch before drinking.
More About Guzhang Maojian Green Teas:
Why is it called Guzhang Maojian?
Maofeng tea: dry tea has many hairs, which are strip-shaped and curly.
▶Click here to view Huangshan Maofeng
Maojian tea: more delicate than Maofeng tea, with a slightly curly strip shape.
▶Click here to view Xinyang Maojian.

This tea is made of one bud and one leaf from Guzhang County, Wuling Mountains, Hunan Province, to make "Maojian Green Tea", hence the name "Guzhang Maojian", which is known as "Treasure in Tea".
Where is Guzhang?
 Hunan Guzhang County is located in the Yunnan-Guizhou Plateau and the hinterland of Wuling Mountain. The Wuling Mountains in Guzhang are covered with high mountains and deep valleys, lush forests, gurgling streams, shrouded clouds, abundant rainfall, mild climate, fertile soil, and rich phosphorus. It is the world's "golden industry belt" for tea, and tea is rich in nutrients. 
Our black tea Guzhanghong made in Guzhang, click here to view
If you want to taste the black tea made in Guzhang, please click here
 How does it taste?
If there is a tea that is irreplaceable for Hunan people in spring, then Guzhang Maojian must be one of them.
Maojian is made through three frying and two kneading, eight processes, and the process is complicated, but this tea has excellent craftsmanship and does not have the common problems of fried green tea (paste pot or burnt edge), but maintains a very complete and natural tea bud, and the aroma is high and fragrant. . Emerald green and many centimeters, buds and leaves are young.
★When brewing Maojian, first soak the tea leaves with water, shake it gently, and the aroma of the full cup pours into the nostrils. Use 85-90 ℃ water to brew, and the tea leaves will stretch immediately. Carefully observe that the tea buds are very fresh, even and green. To make a pound of such tea leaves, at least 60,000 buds are required, and they must be hand-picked. The amino acids in Pekoe also increase the freshness and sweetness of the tea soup. It is a very clean and sweet green tea.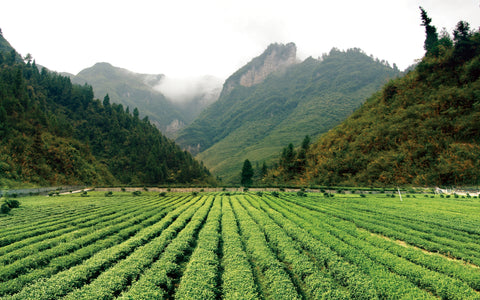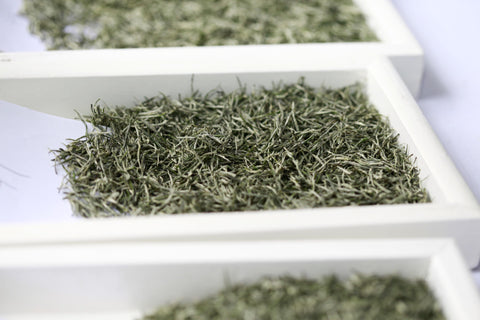 Bud & Leaf Black Tea
Lapsang Store Loose Black tea don't add other materials. Tea Buds and leaves all picked from Organic Nature tea origins.
In Lapsang Store. Not only different origins. Different Black Tea also have different picked standard, which determine its value in large extent.
------------------------------------------------------------------------
Tea buds: The young buds and stems contain the most theanine. It is the main ingredient of black tea freshness
Effect: Theanine is the main amino acid in tea, black tea is the main component of Xianshuang, there are caramel aroma and flavor similar to MSG heavy and mellow, can ease the bitter taste, enhance sweetness.
Physiological function: Can promote nerve growth and improve brain function, enhance memory and immunity. Theanine is also dedicated to helping humans resist Parkinson's disease and Alzheimer's disease, lowering blood pressure, increasing beneficial intestinal flora, and reducing plasma cholesterol.

Leaf: Contains more tea polysaccharides, 
Effect: makes the tea sticks tight and oily, and the soup feels sweet and full-bodied. It can form a sweet taste of tea soup, and can also form some special aromas, such as sweet aroma, caramel aroma or chestnut aroma.
Physiological function: Tea polysaccharides have many physiological functions such as radiation protection, anticoagulation, antithrombosis, lowering blood sugar and enhancing immunity.

Leaves Maturity: tea polyphenols is one of the main components that form the color and fragrance of tea
Effect: General term for polyphenols in tea. and
The higher the maturity of buds and leaves: the less tea polyphenols, the worse the quality of black tea.
Physiological function: Tea polyphenols have anti-oxidation, anti-inflammatory and antibacterial effects, lowering blood sugar, lowering blood lipids, anti-cancer and anti-mutation effects!

Fresh Leaves: The tea mainly contains three alkaloids: caffeine, theobromine and theophylline. The content of dry matter (2%-4%) in caffeine is the highest, which is an important flavor in tea. 
The thicker and older the leaves are, the less the alkaloids have.
Effect: The substance has a bitter taste and has a refreshing taste after being associated with theaflavins.
Physiological function:The alkaloids in tea can slightly stimulate the human cerebral cortex to relieve fatigue. At the same time, it will slightly stimulate the gastrointestinal system to help digestion and diuresis. Of course, in addition, it also has conventional health care methods such as strengthening the heart to relieve spasm and relax smooth muscle.